[sexyinred] who?
Subscribe Me
Bookmark Me
Welcome Abroad
All Things Beautiful
Undecided
Iomega Portable Hard Drive
Pandora Gallery Boutique
Wordless Wednesday
Wordless Wednesday : I Heart Rob Ryan!!!
Rob Ryan - Beautiful Wonders
Wordless Wednesday : Spectacles
Polyvore : I Heart You!!!
Love At The First Sight : Your V Day Gifts Guide
Cook Yourself Thin : Cooking in Style & Stay Healt...
She Blogs
He Blogs
::Bay Area Kicks::
::Pieter Marbun::
::Syaf The Geek::
::The View From Here::
::Tales From The Tree::
::CyberLearningHub::
Everything Else
Archives
12/01/2003 - 01/01/2004
01/01/2004 - 02/01/2004
02/01/2004 - 03/01/2004
03/01/2004 - 04/01/2004
04/01/2004 - 05/01/2004
05/01/2004 - 06/01/2004
06/01/2004 - 07/01/2004
07/01/2004 - 08/01/2004
08/01/2004 - 09/01/2004
09/01/2004 - 10/01/2004
10/01/2004 - 11/01/2004
11/01/2004 - 12/01/2004
12/01/2004 - 01/01/2005
01/01/2005 - 02/01/2005
02/01/2005 - 03/01/2005
03/01/2005 - 04/01/2005
04/01/2005 - 05/01/2005
05/01/2005 - 06/01/2005
06/01/2005 - 07/01/2005
07/01/2005 - 08/01/2005
08/01/2005 - 09/01/2005
09/01/2005 - 10/01/2005
10/01/2005 - 11/01/2005
11/01/2005 - 12/01/2005
12/01/2005 - 01/01/2006
01/01/2006 - 02/01/2006
02/01/2006 - 03/01/2006
03/01/2006 - 04/01/2006
04/01/2006 - 05/01/2006
05/01/2006 - 06/01/2006
06/01/2006 - 07/01/2006
07/01/2006 - 08/01/2006
08/01/2006 - 09/01/2006
09/01/2006 - 10/01/2006
10/01/2006 - 11/01/2006
11/01/2006 - 12/01/2006
12/01/2006 - 01/01/2007
01/01/2007 - 02/01/2007
02/01/2007 - 03/01/2007
03/01/2007 - 04/01/2007
04/01/2007 - 05/01/2007
05/01/2007 - 06/01/2007
06/01/2007 - 07/01/2007
07/01/2007 - 08/01/2007
08/01/2007 - 09/01/2007
09/01/2007 - 10/01/2007
10/01/2007 - 11/01/2007
11/01/2007 - 12/01/2007
12/01/2007 - 01/01/2008
01/01/2008 - 02/01/2008
02/01/2008 - 03/01/2008
09/01/2008 - 10/01/2008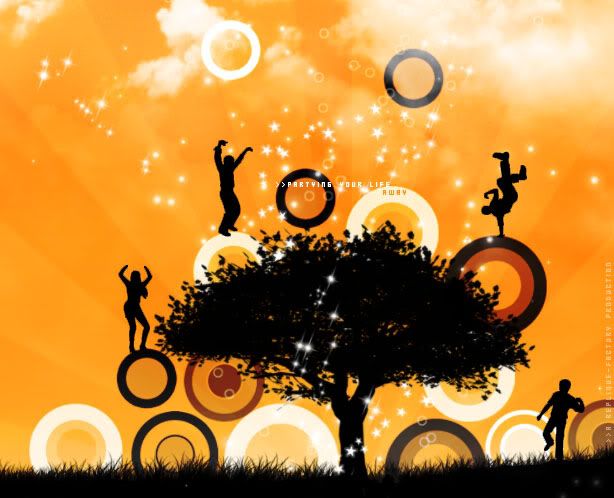 Wednesday, May 26, 2004

It's been awhile....



Emm.. alotsa thing happened..but I just can't write it all now..but I'll be back..for sure...

It's been awhile....



Emm.. alotsa thing happened..but I just can't write it all now..but I'll be back..for sure...


~Here Without You~


A hundred days had made me older
Since the last time that I saw your pretty face
A thousand lights had made me colder
And I don't think I can look at this the same
But all the miles had separate
They disappeared now when I'm dreaming of your face

I'm here without you baby but your still on my lonely mind
I think about you baby and I dream about you all the time
I'm here without you baby but your still with me in my dreams
And tonight it's only you and me

The miles just keep rolling as the people either way to say hello
I hear this life is overrated but I hope it gets better as we go

I'm here without you baby but your still on my lonely mind
I think about you baby and I dream about you all the time
I'm here without you baby but your still with me in my dreams
And tonight girl it's only you and me

Everything I know, and anywhere I go
It gets hard but it won't take away my love
And when the last one falls, when it's all said and done
it get hard but it won't take away my love

I'm here without you baby but your still on my lonely mind
I think about you baby and I dream about you all the time
I'm here without you baby but your still with me in my dreams
And tonight girl it's only you and me

I'm here without you baby but your still on my lonely mind
I think about you baby and I dream about you all the time
I'm here without you baby but your still with me in my dreams
But tonight girl it's only you and me
Sunday, May 16, 2004

Weekends Is For...


What had I achieved this weekends?
Let me see..I had fully scheduled weekends for the first time since he went away..

1. I went for retail therapy on Saturday - Get myself a new pair of jean, a new cargo pant,a shirt and a few other girls stuff..in fact. i had been doin some shopping since friday..yeah I went to IKEA on Friday..now I remember..no wonder I'm so happy..wakakakaka!!!!!

2. I went for 2 movies..I watched TROY on Saturday..I hate PARIS (Orlando Bloom) character..Yuckss! Yuckss! He is such a disaster in history!..emm..I rate the movie with 3 and a half star...






As for today.. I get a chance to watch a malay movie called PONTIANAK HARUM SUNDAL MALAM I think we should be give credit to the movie..bravo..bravo..to Suhaimi Baba..there's a good storyline..basically It's could be considered as a good film compared to other malay movies that are so stereotype..the effects..are great..I recommended people to go and watch..support malay film..chewah..sejak biler la plak nih menyokong pilem tempatan? hah..hah..




Read synopsis here http://www.msn.com.my/news/entertainment/moviereviews/293/Default.asp

3. I had update..emm or tidy up my wordrobe..there are some clothes that I had to thrown away..It either out of fashion or in bad condition..I also clean up the room..My roomate emm..she had been missing this few days..I mean not missing like gone..but maybe she went to her aunty house..or whatever..I'm not sure

4. Watch Dragon Ball Z..@ 9.30am Saturday and Sunday..I wonder how they r going to kill Mighty BOO..The-pink-ugly-bad-monster-who-loves-chocolates...

5. Write LOVE LETTERS to HIMSELF..

6. Do my laundry..

I guess that were all..Tomorrow I hafta go back to work....emmm..That doesn't sounds interesting a bit..ehh?! I got another meeting at 9.30am..tomorrow..yawn! yawn! So I hafta go..to sleep..because..I hafta go to work tomorrow!!!!!!!!!!

Saturday, May 15, 2004
A Perspective Of 24 Years Old On Wedding Function



I used to hate going to any kinda wedding function when I was A KID..It's hot..I don't know anybody so it's kinda boring and I had to tag along my mom while she happily chatted and gossiped wit the other women..hey wait a minute..but when I was small people used to have wedding at night..so it's not really about the hot weather..but I remember..I will definitely ask for I don't know how many times.."Ma can we go home now?" or "Ma when are we going home?" and sometimes my mom will give me reasons like ok we will go home..but first can you find where is your dad?..which gave her extra times to chat more..hmmm

Last night I went to a wedding..at 24..my perspective had definitely changed..in fact I love to attend those wedding function now..reason being

:: I love to see the bride and the groom of course even though I didn't know them
You know here is my chance to scrutinize and comments like ohh she's pretty but..
whatever..(and the gossips goes on)
:: Nowdays, people have lot more ideas on what to give as a token of appreciation
..gone are the days when all they gave the guest an egg as momentos ..I love
collecting those things..
:: There's a saying that what goes around comes around..so if I don't attend other
people function then nobody will turn up at mine..duh?
:: If it happened that the wedding is one of my schoolmate wedding function..that
means a must attend function..because I just love to get together wit..my old frens
or in other word..reunited again in different form..now after several years..hi..hi
:: Wedding at the end of the month..you know at time when money is scarce..is a bless..
free lunch..anyone? hah..hah..

Well..I could list down more but those are the obvious reasons why I love to attend the function..But then. there always something I hate to hear like.."Oh..you been to so many weddings so when is yours?" ..don't they have any other question...silly! Women nowdays have the right to choose when they would like to settle down just as the guys did..we had our own business too..like career wise to be fullfilled first..Please don't get me wrong..I would like to settle down of course but that comes when the time is right..hu..hu

My family..used to dream to organize my function in a hotel..hah..hah..but I don't think that will ever happened..since emm..nobody will finance me for such a function..hah..hah..I dream of a nice quite function in a garden full of flowers..nicely arranged..emm..attend by closest relative and friends..just a small reception..but surronded with so much love..and most importantly..the guy that I will wed love me and only me till the end of my days..sob! sob! will u yang?

With long school holidays around the corner..I expected to receive at least one invitation..I think I knew whose turn in June..but I'll wait for the invitation..Ohh! forget to mention that my ex-boyfriend will get married in June..unexpectedly..but with the expected girl..I wonder why ehh?

Anyway..I only which many happy returned to all the bride and grooms that I had visited before and the soon to be reunited couples!! Cheers!!








Thursday, May 13, 2004

Tak Tau AAA Nak Merepek Apa Nih........


Wednesday
12th May 2004

I went for movies..I planned to watch Van Helsing..too bad that we didn't book first..There were Linda and Lan, Fa'an,Shamin N Fiza..so we watch Twisted instead..well..we kinda twisted too..after the show..wakakaka

I got myself a new pair of MNG pant..hah kan dah cakap..I'm shopaholic..and I'm addicted to MNG..masalah betul...biler nak insaf ntah..wakakakakaka

Today
13th May 2004

The next few working days will be fully scheduled with meetings..I HATE MEETINGS..

I had one meeting scheduled at 9.30 AM today..but it only began an hour later..half an hour wasted..waiting for the architect to come..another half an hour was wasted waiting for the chairperson..anyway..However, I love going to the meeting held for this particular team..everyone is helpful..emm the client is ok..they don't shout you when you make a mistakes..instead give you advise..and show you the exact way what they expect from you..

Besides that there is a lot of food..interesting stories...and i enjoy being there..sebab I knew quite number of nice people there..so..I had another meeting on Monday 17/5/04..my boss as usual happy because currently all went out smoothly..so takyah la dia attend meeting..ceh!!

Meeting nyer meeting..at last kul 12.00 gak abis..but just imagine ada satu lagi meeting after tu..luckily I'm not involved..yg tu pun an hour lag..so I came back to the office..because my boss will buy all of us lunch today..so I dont have to think where I should have lunch today ..Amin..nak makan kat kedai mamak tu dah tak lalu dah..ari-ari lepak situh...

What really make my day today..is I got 2 more love letters from Himself today...emm..bestnyer..I show it off to my collegue heh..heh..biar depa jeles sket..kuang..kuang..kuang..I read it again..and again..but it happened that those two letter..were written earlier than the letter that I had received before..plak dah..

I really hope everything is ok for us..emm tetiba jerr rindunyer kat dia..I wonder where you are sayang? Tgh buat apa? waa!!!!!!!!!! miss you so much sayang!!!!!!!!!


Tuesday, May 11, 2004
Love Letter From Hamburg
DINGIN DI CAGLIARY
Kedinginan di hujung April
Awan berarak mendung
Angin bertiup menyapu wajah murung
Wajah perantau mencari rezeki
Aku di sini...
Dalam kesibukan di persinggahan
Terkenang DIA nun jauh di sana
Munculnya DIA di saat perpisahan
Menghibur di saat kesedihan
Hadir mengisi kekosongan
Kedinginan April menembusiku
Menikam jauh ke lubuk hati yang dingin
Sambil terkenangkan memori indah
Dingin suram di Cagliary
Menghembus badai semangat
Di hati pelaut kerdil di pelabuhan
Akan ku harung gelombang
Akan ku hadap angin
Akan ku tempuh badai
Pelaut kerdil akan pulang
Megharapkan kebahagiaan di saat pertemuan
Pulang bertemu DIA


Sayang you are so sweet!!!!!!!!! I don't know u could write this..
It makes me wanna cry again...WAAAAAA!!!!!!!!!!!

Monday, May 10, 2004
9th May 2004
Events : It's Mother Day...
It's Lala Wedding Day..
It's another weekend day..
Situation : It's getting hot in here!!!!
So take off all your clothes...
Hah..hah.
It's a sunny day all along...
But sumthing is missing here!!!!!!! Guess what

Hmm..it's mother day..but I don't have any special plan for mama..I woke up and went to flea market at Shah Alam..wit Kak Maya..Just imagine this I wake up at 7.30 a.m. on weekends because I just don't hang out anymore on Saturday night...duh?!!! My life has just turn into new direction.

Heh..heh..I want to save more money..but it hard to do if u had plastic money..u know that thing..call credit cards..But I really need to save..emm..I avoided shopping mall..even any place where I can shop..heh..shoppaholic

I think I must curb my appetite to spend...It's hard u know..the shopping mall is scarier..because it has a lot more shops..so I can shop till I drop..wakakakak..just kidding! So..I went jogging after work..(alasan la tuh!)..so that i will get tired after I jog..and I will not go shopping..and I could loose the extra pounds that I accumulate..because I'm so happy lately..till the day that HIMSELF has to go to work....

So..lunch was free..sebab ada jemputan..my officemate nyer weddin'..Well Congratulation..to LALA..as if he is readin' my blog..hah..hah..This guy keep on smilin' even a week before his weddin'..emm..hah!hah!hah! just can't wait the moment to come..(agaknya)...it's better if Lala never knew this blog exists..or he wouldn't be talking to me again..wakakakkaka!!!! Emm..Lala looked great anyway..and so does Shasha..

It's burnin' hot out there..even inside the house..I wish there is swimming pool inside the house..blink!! heh..heh..tetiba ada swimming pool so... I could soak into it..best nyer...

Ok..ok..after a short nap..I went to visit mama..at Achik's place..emm I had dinner with Achik n family actually the night before..so anyway..Mama was not feelin' good becaused it is damned hot..luckily I didn't get headache..like I used to when..the weather is like this..emm back to mama..I wish her Happy Mother's Day..earlier..when she called this morning..so sorry I got no present for her..but I did gave to her orchids..two pots of orchids..mama love to plant things..and it makes her happy when she could grow sumthing..emm..so why not ehh?

Next..Is the best part of all..when I drove home after the visit..after dinner..a slice of Wani's birthday cake..and durians..yummy!..suddenly I started to think bout him really hard..and I wonder why..maybe I miss him so much..it all came like the memory just happened the day before..oh how much I miss thee..I was dreaming..while I'm driving..I nearly missed the junction..sumthing that used to happen to me when..I got sumthing else on my mind..

Suddenly I heard a distant ringing of my phone..had to dig into my bag..where the hell was it?..Caller ID..shown UNKNOWN..emm who could that be? Hello..Hello..and the line went dead..hell..I missed it! 5 missed called..the number don't seems from Malaysia..Oh god! It was him..I was praying hard that he will call back..please oh please!!!

And when he did..I felt so god..he was so anxious..when he was unable to reach me..and I told him..I was on my way back..visiting Ma & Pa..but above all it so good to be able to talk to him...It really makes my day! But it was only 4 minutes..Waaaaaaa!!!!!!!!!
But I really appreciate it..He reached Southampton..safe and sound..

I could smile in my sleep..just thinking..bout him..and makes me HAPPY!!..but I guess I'm just being lucky..because he called me again after midnight..have a nice chat..How I love thee!!! heh..heh..Muahhhssss!!!!












Saturday, May 08, 2004
Mood : A little bored because I don't have any plan for today..IT'S SATURDAY!!! Dammit
Basically I'm doin just fine
Listening : Crazy ~ Aerosmith
Weather : Looks like it gonna rain again this evenin...

Look what I found in Googlism ...Hmm..Ntah apa-apa ntah..tapi the sentences which I had bold is good to hear ehh heh..heh..perasan..sowang-sowang la plak!

Googlism for: lina

lina is my daddy ~ No!
lina is in my movie
lina is placing her sierpinski tetrahedron family on a concrete ~ Apa2 ntah?!
lina is being a big ham here
lina is my daddy lina is my daddy lina is my daddy lina is my daddy
lina is a babe
lina is the coolest
lina is a "hot
lina is brilliant
lina is visiting
lina is pretty
lina is the descendent of a famous saiyan
lina is unconscious after a battle
lina is looking for office supply donations some of us have new jobs
lina is also connected to fidonet
lina is loud and energetic
lina is really excited about finally getting some dragon cuisine
lina is later confronted by the remaining gang in the forest ~ biler masa la pulak?!!
lina is the best at finding
lina is cute
lina is here
lina is pretty much a typical anime heroine if you exclude the large chest ~ hmmmm?!!
lina is absolutely terrified of her older sister ~ Wot?
lina is slayers ~ apa ingat buffy ker?..ke dragon slayer..man slayer?..heh..heh
lina is injured fighting copy rezo
lina is so scared of luna that when she got a letter from her ~ Luna who?
lina is already sleeping on the bed
lina is very painfully aware of the fact that not only is she short and young ~ short..waaaa!!!!!!!!!!!
lina is known all over the land as a bandit ~Yikes!!!
lina is not apple ~of course la!
lina is insisting kathy be kept only as her voice and given no career of her own
lina is your personal career agent at jobstreet
lina is miss slim ~ ;P
lina is a lovely silver classic tabby and white girl
lina is smooth but very street savvy
lina is your personal career agent
lina is a system administrator for linuxcare
lina is here for you ~ Ye ker?
lina is travelling with naga there instead of her normal company ~ Naga mana la pulak nih?
lina is a feisty redhead with an unquenchable appetite for good food and money ~ HAH! HAH! monay..
lina is the spell
lina is seen desperately struggling with johnnie
lina is reliable and loyal
lina is defenseless
lina is has been having some strange dreams ~Rightl
ina is cutting wire and drilling holes
lina is a frequent headliner at new york city's world
lina is a musical comic with a brilliant line in bawdy songs
lina is far from helpless
lina is no ordinary goat to me ~ Ada ke patut..but I was born in the year of goat so..
lina is the all powerful sorceress who always saves the day ~ Mcm charmed la..nih
lina is amelia's idol
lina is younger in sp
lina is in english
lina is one of 1
lina is a completely changed woman
lina is a popular prep
lina is one of the artists i commend for not having album filler
lina is kawaii
lina is awaiting an executive order from president joseph ejercito estrada that will organize the intra ~ OK..whateva that means
lina is a very simple linux forth
lina is a young but very powerful sorceress
lina is the most powerful sorceress in the world save only one
lina is the one who arranged to have kathy fired...~Oppss! is it?
lina is of the `oops
lina is informed that she's been given central place in a new prophecy that has some wise and powerful individuals rather worried
lina is not your typical heroine is because her intentions aren't always "just"
lina is here to answer all the questions that you may have about love ~ Miss Love?!! Anyone
lina is fishing ~ never tried fishing before!
lina is surprised by the size of the dragon
lina is a very spacious villa
lina is niet zomaar een kat
lina is our favourite member ~ cheers!!
lina is reeling from these revelations
lina is responsible for the administration and being personal assistant for priority one
lina is actually 500 years old ~ Tipu!!!!!!!!!!!!!!!!
lina is clinically depressed ~ :o Tipu lagi!!!!!!!!!
lina is the assassin out to kill him
lina is looking for a date to the prom
lina is a very young and beautiful woman who managed to stay out of trouble because of the guidance of her parents and the strict upbringing she had
lina is plagued with nightmares of the resurrection of shabranigdo by her own hand
lina is as elegant on the phone as she is in the flesh "oh yeah
lina is well known as a business leader in the logistics industry
lina is a sorceress and gourry is a swordsman so they aren't rivals like many other partners are
lina is a bright bubbly girl with the most beautiful red cheeks i've ever seen ~ bright red cheeks ehh?
lina is more than just "alright" in this flashcard
lina is a rich but unmarried woman
lina is obviously the one who lacks acting experience
lina is just "a flat
lina is adamant "la bella nelly" must not join the company
lina is going left
lina is accosted by a group of trolls led by a human fighter
lina is the book?s narrator
lina is inspired by no grand and moral purpose
lina is hitting on sylphiel
lina is a "dragon spooker


Source : www.googlism.com
Thursday, May 06, 2004
Currently listening to: More Than Words ~ Extreme
I'm Feelin : Happy..sebab mlm tadi dia tipon kite....ske..ske..ske..



Which HP Kid Are You?



La..la..la..Himself called me last night from Germany (macam tak caya pun ada)..at last..it has been three weeks..how I miss thee! He told me that he had send me letters..just cant wait to read all of emm....I'm so happy today..it's only that I wish that we could talk more...maybe we should use YM next time duhh?!!! It must be cheaper..how could I not to think about it...

Anyway still hafta update bout the trip to JB..it's a long journey..I had fun but it would be great if I had him by my side..and If I had digicam I could put sumthing here..heh..heh.. :) (Tapi jem giler tak ingat...penat seh!!!!)

But not today..maybe tomorrow..whateva..till then chaloh!!!





Saturday, May 01, 2004
~Questions?~

Hair color?
Black with traces of auburn dye

Eye color?
Dark brown

Do you wear contacts or glasses?
None

Do you have any piercing, if so, where and how many?
Both ears..one each ear.

Do you have any tattoos, if so, where and how many?
None

Do you have a certain fashion you follow?
Emm..anything nice and comfortable..I love to dress in colours too!

How are you today?
In the mood to do work..but everyone else in the holiday mood..and I'm bored..

What shirt are you wearing right now?
I'm in the office..It's Friday..so a baju kurung la..

What does your hair look like at the moment?
Long..straight..n boring!

What song are u listening to right now, or the last song you listened to?
Nice Stupid Playground-Bedroom Window

What was the last thing u ate?
Spaghetti bolognaise for lunch

Last person you talked to on the phone?
My chatfriend..

Last dream you can remember?
I can't recall my dreams..emm..but it got something to do wit my boyfriend.

What time is it?
3.40pm

If you were a crayon what color would you be?
Red

Have you ever almost died?
Not as far as i can remember

What makes you happy?
When everyone else happy..when I hangout with my friends or boyfriend..when I go shopping..when I see pretty things around me..

What is the next cd you're planning to buy?
Avril Lavigne latest album...emm

What's the best advice ever given to you?
Jalan baik-baik..hah..hah

Have you ever won any special award?
Emm..Best girlfriend Ever HAH!HAH!

What are your future goals?
To own a house of my own..with a beautiful family inside

Do you like to dance?
Sometimes...

Worst sickness u have ever had?
I got my hands all itchy..I'm allergic to something..I scratched till it hurts me so much..

If you could change one thing about yourself what would it be?
Be more talkative..

How many kids do u want to have?
2 Pairs

Son's names?
Shin Chan..just kidding..emmm..Malik that has been commercialized so it will be Malique and the other one Mikhail

Daughter's names?
Let see..Amylea?..Awanis sounds nice too!

Do u drink?
No

What are you most scared of?
Uncertainties..

Do you have a phone in your room?
NO.

Do you sleep with stuffed animals?
No.

Have you broken a bone?
No.

Who do you tell your dreams to?
Depends if I could recall my dreams..Then I tell that somebody..

Who is the loudest friend you have?
Azreena

Who is the quietest friend you have?
Emm..I can't remember..maybe Ezaq

Do you believe in love?
Yes

Do you have a girlfriend or a boyfriend?
Yes

Who is your crush?
When? :)

When do you think is an appropriate age to get married?
Late 20s or early 30s.

Do u believe in love at first sight?
Yes

Lights on or off?
Off

Sun or rain?
Sun

Mickey D's (McDonalds) or BK (burger king)?
Mac D

Do you like scary movies or humorous movies better?
I prefer comedies.

On the phone or in person?
In person

Sausage, Pepperoni, or Cheese?
Cheese

Chocolate or White Milk?
Chocolate

On tape or DVD?
DVD for quality

Gale or Randy? Why is this doing here?
Randy because it sounds better

Brian or Justin?
Justin.

Sweet or Sour?
Sweet

Cats or Dogs?
Cats...meow..meow..

Vanilla or Chocolate Ice Cream?
Vanilla

Skiing or Boarding?
Never try..neither

Day or Night?
Night

Cake or Pie?
Cake

Diamonds or Pearls?
Diamonds are women bestfwen

Sunset or Sunrise?
Sunset

Coffee or Tea?
Coffee

Breast or Ass?
Hmm..neither

Fave Color?
Red,white,pink,aqua..yellow and orange

Fave Food?
Fast food.

Fave Candy?
Mentos

Fave Beverage?
Fruity juice

Fave Ice cream flavor?
Raspberry

Fave Number?
2

Fave Radio station?
Hitz FM

Fave Band?
Boy band? Maroon 5..?

Fave actor?
Hugh Jackman..Ewan McGregor..Johnny Depp

Fave actress?
Angelina Jolie..Jennifer Aniston..Cameron Diaz..Drew Barrymore

Fave day of the week?
Saturday.

Fave month?
October

Fave TV show?
Reality show..Gilmore Girls..Smallville..CSI..and etc

Fave movie?
The latest one 50 First Date..

Fave CD?
Hmm...Michael Buble..Avril Lavigne

Fave Store?
MNG..& MPH

Fave Scent?
Fresh scent like shower bath

Fave Teacher?
My chemistry teacher Che'gu Jo..when I was in Form 4 & 5 and my science teacher in Form 1 Che'gu Rohana

Fave quote?
If it doesn't belong to you ..then just let go!